From the Trusted Scientists at Berber...
When was the last time you felt satisfied with your hands?
If you're anything like us here at Berber, the answer is never. Man has long battled with feeling of hand inadequacy. Studies show that 90% of marriages end due to negative feelings about hand size, and DCFS states that it's the #1 motive for extreme child abuse.
That's why our leading scientist - Hagendoorn Prive - has created the Hagendoorn Prive™ Hand Thickening Tank. Now even you can know the feeling of what it's like to be a true man. Experience the power of a firm handshake, swing a sword, and pleasure women with your smooth caress. That's right, now you can have it all...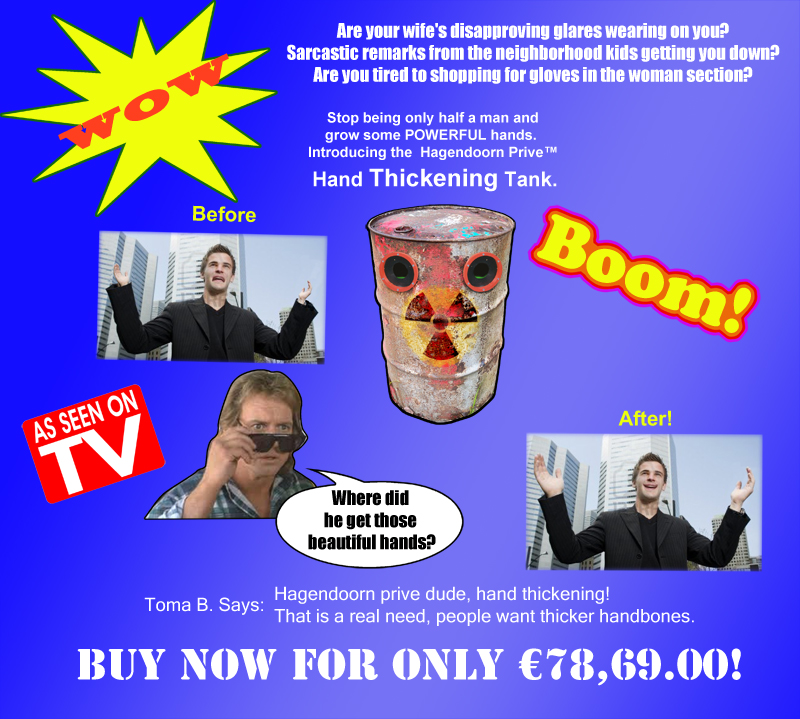 As always, we thank you for your support and we look forward to finding more innovative ways to improve your life.
-James J Johnson
Founder and CEO
Follow @PplEatingBears